Woofla.eu is based on the cooperation of people interested in the broadly-defined subject matter of foreign languages. We write for all those for whom foreign languages constitute a greater or lesser part of everyday life.  Our goal is to popularize knowledge in this field in a way that is accessible to both professionals and lay people.
NEW ENTRIES:
Польська мова користається все більшою популярністю серед українців. Це не дивно, адже сотні тисяч наших співвітчизників працюють або навчаються у Польщі, а безвізовий режим відкрив нові можливості для мандрівників. Незважаючи на те, що польська посідає високі місця у деяких рейтингах «найскладніших мов світу» (достовірність яких можна поставити під сумнів, але це вже тема для зовсім іншої статті), українцям вивчати її відносно легко. Наші мови близько споріднені – настільки близько, що в української більше спільних слів з польською, ніж з російською. >> Читати далі
---
吾可能是第一个想用上海闲话写一本心理小说个波兰宁。假使㑚的确想听吾讲,㑚想晓得个第一桩事体可能是吾登辣啥地方养出来勒啊,是那能过吾勿大快乐个童年啊,阿拉爷娘那能做生活,啥个。但是呢,老实讲呢,吾勿肯想讲㑚搿点事体个。>更多
吾可能是第一個想用上海閒話寫一本心理小說個波蘭寧。假使㑚的確想听吾講,㑚想曉得個第一樁事體可能是吾登辣啥地方養出來勒啊,是那能過吾勿大快樂個童年啊,阿拉爺娘那能做生活,啥個。但是呢,老實講呢,吾勿肯想講㑚搿點事體個。>更多
---
I've always compared using a foreign language to a lifelong relationship: you have to care for it in order to maintain it. Keeping up with two or three foreign languages, even at an intermediate level, is already a huge time-consuming commitment that stops you from adding another one to the list. Being able to speak a language is nothing like riding a bike – there are known cases of people forgetting their own mother tongue as a result of not using it daily. This approach may be hard to accept for the so-called polyglots, who struggle to strike a balance between keeping the skills they already have and learning something new. I've been there too – I'd start learning Czech, Albanian, Bulgarian, Dutch, Arabic, being able to say a phrase or two – and after a few years it all would just disappear from my mind completely. Today's article provides the answer to one of our readers' (or frankly anyone who gets involved in language learning) burning dilemma. >> MORE
---
Anyone who has ever started learning a language knows that there is a really great chasm between the desire to do something and bringing it to an end. In many cases reading different motivational texts is not enough. The initial fervor quickly goes out when encountering unforeseen obstacles, and they do not have to be large at all. One tiny little thing can turn upside down the entire study plan. Fortunately, some of these problems can be prevented, and this is exactly what this text will be about. The rest is up to you. >> MORE
---
有得宁可能会讲,搿个问题个答案是显而易见个。不过事实上,有得宁侪勿晓得。学外语呢,是一个非常重要个问题,结果伊拉勿知勿觉个学得勿好。老实讲,吾自家也犯勒几次同样个错误个。吾看最重要个是:>>更多
有得寧可能會講,搿個問題個答案是顯而易見個。不過事實上,有得寧儕勿曉得。學外語呢,是一個非常重要個問題,結果伊拉勿知勿覺個學得勿好。老實講,吾自家也犯勒幾次同樣個錯誤個。吾看最重要個是:>>更多
---
Do you know the feeling when you finish a book and then it stays In your head for a very long time? The answer is probably positive. The book that literally changed my life is "One flew over the cuckoo's nest" by Ken Kesey. If you don't read it, you may have seen the movie based on this story with the same title with a brilliant role of Jack Nicholson. You may see his speech while receiving the Oscar – click here. No more digressions, let's start! In 1962 Ken Kesey published his first book and thereby changed the history of an American novel. The book has been included on the list "100 Best English-language Novels from 1923 to 2005" published by Time Magazine. It was also adapted as a play in 1963 by Dale Wasserman. >> MORE
---
Much has been written about how beliefs influence our lives. Various companies exploit this by advertising self-affirmation, offering programs to improve motivation and trying to convince us that we cannot live without it. As a matter of fact, however, the truth may be quite different and may even completely undermine the idealistic picture of self-help from the marketplace. In 1988, Claude Steel popularized the theory of self-affirmation, which posited that people feel the need to maintain their personal integrity. Everyone wants to feel good about themselves. In the event of a threat to one of these core values whether it be religion, family, work or hobby, people try consciously and unconsciously to diminish the negative feelings. >> MORE
---
语言嘅误会 // 語言嘅誤會 | Michał Nowacki
上个礼拜我去咗剧场。我坐到o系张好舒服嘅凳度,仲谂住一阵可以睇好戏添。出舞台剧真系好好睇呀,不过冇办法享受。>> 多啲
上個禮拜我去咗劇場。我坐到喺張好舒服嘅櫈度,重諗住一陣可以睇好戲添。齣舞台劇真係好好睇呀,不過冇辦法享受。>> 多啲
---
Scientists have long debated the extent to which attention and conscious effort improve or harm the process of learning a foreign language. This controversy did not lead to a compromise as each side became entrenched in their respective positions, and the only thing that was changed by the passing years was toning down their positions and making some concessions. This article aims to elucidate the complicated situation on the effective mechanisms of language learning. >> MORE
---
M字母对拿破仑嚟讲好紧要。佢嘅六位元帅嘅姓都系M字开头:Murat、Moncey、 Massena、 Mortier、 Macdonald同埋Marmont,而且佢廿二位将军o个名都系M字母开始添。>> 多啲
M字母對拿破侖嚟講好緊要。佢嘅六位元帥嘅姓都係M字開頭:Murat、Moncey、 Massena、 Mortier、 Macdonald同埋Marmont,而且佢廿二位將軍嗰名都係M字母開始添。>> 多啲
---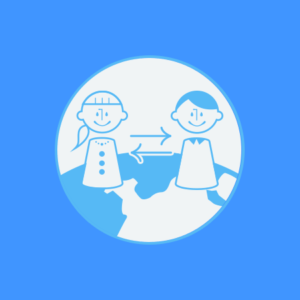 You can either study a language all by yourself, or pay someone to guide you and a group of people in this process. Regardless of the chosen form of learning, there always comes an ultimate moment of truth: using the language in its spoken, interactive, social-based form.
The need of achieving this goal becomes even more urgent once you are no longer progressing from having conversations with other students of the same language. While watching movies and TV series outside of the course is certainly going to make the input of the spoken language easier for you, it won't probably affect your output performance. And until comes a time of perfectly programmed and usable artificial intelligence devices for language learners, you are most likely left with no other choice than finding a living, breathing and thinking conversation mate. The ultimate goal here is to make your spoken performance more authentic and natural sounding, all thanks to interacting with a native speaker.>> MORE