Woofla.eu is based on the cooperation of people interested in the broadly-defined subject matter of foreign languages. We write for all those for whom foreign languages constitute a greater or lesser part of everyday life.  Our goal is to popularize knowledge in this field in a way that is accessible to both professionals and lay people.
NEW ENTRIES:
Scientists have long debated the extent to which attention and conscious effort improve or harm the process of learning a foreign language. This controversy did not lead to a compromise as each side became entrenched in their respective positions, and the only thing that was changed by the passing years was toning down their positions and making some concessions. This article aims to elucidate the complicated situation on the effective mechanisms of language learning. >> MORE
---
M字母对拿破仑嚟讲好紧要。佢嘅六位元帅嘅姓都系M字开头:Murat、Moncey、 Massena、 Mortier、 Macdonald同埋Marmont,而且佢廿二位将军o个名都系M字母开始添。>> 多啲
M字母對拿破侖嚟講好緊要。佢嘅六位元帥嘅姓都係M字開頭:Murat、Moncey、 Massena、 Mortier、 Macdonald同埋Marmont,而且佢廿二位將軍嗰名都係M字母開始添。>> 多啲
---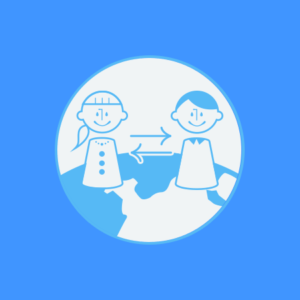 You can either study a language all by yourself, or pay someone to guide you and a group of people in this process. Regardless of the chosen form of learning, there always comes an ultimate moment of truth: using the language in its spoken, interactive, social-based form.
The need of achieving this goal becomes even more urgent once you are no longer progressing from having conversations with other students of the same language. While watching movies and TV series outside of the course is certainly going to make the input of the spoken language easier for you, it won't probably affect your output performance. And until comes a time of perfectly programmed and usable artificial intelligence devices for language learners, you are most likely left with no other choice than finding a living, breathing and thinking conversation mate. The ultimate goal here is to make your spoken performance more authentic and natural sounding, all thanks to interacting with a native speaker.>> MORE
(Visited 955 times, 3 visits today)